These earrings are part of my range "I used to be a hot water cylinder". Turning junk into beautiful jewelry is something I love to do, and one of my favorites is cutting up pieces of hot water cylinders and turning them into wearable art.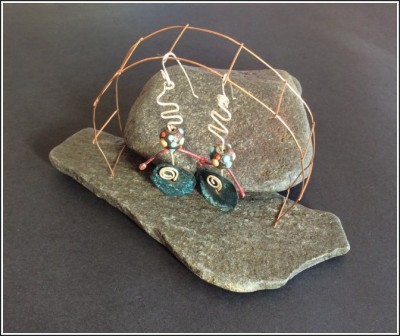 The disks were hand cut and hammered over concrete to create a rough knobbly texture, which is perfect for building up the patina process. The hot water cylinders already have some interested aged patina, but these earrings have several process (top secret!) that I use to build layers of gorgeous verdigris. I then wax the disks to protect them.
These earrings are assembled with pure silver wire, hammered copper wire (both recycled) and old Tibetan beads made from coral and turquoise chips. The ear wires are Sterling silver.