Hand crafted from paper clay I make using recycled paper and fibres, my encaustic bowls are layered with pigments and encaustic wax – which is a mixture of damar resin and beeswax.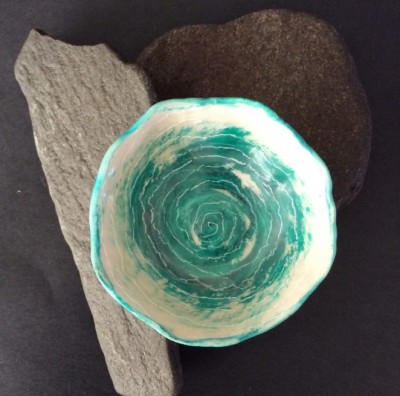 This Teal Whitespiral bowl stands approx 3.5cm high, with a wavy edge. Approx 8.5cm in diameter it is coloured with intense pigments in layers within the wax.
These bowls can be used to serve some foods – sweets, nuts etc would be fine. But do not use wet foods or the wax could stain. The bowl can be wiped out gently with warm soapy water but do not immerse or use harsh cleaning products.
The outside has pigments rubbed into the wax creating a luminous finish.