This is another in my series "I used to be a hot water cylinder". The ring bowls are hammered into bowl shapes after cutting circles from old hot water cylinders.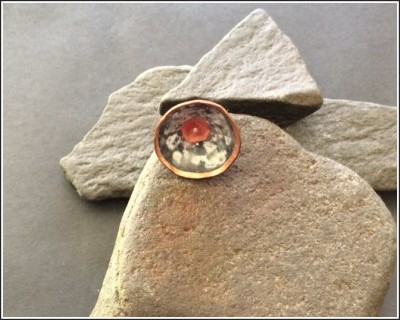 This black and white piece is layered papers and pigments with encaustic wax, then a small red copper circle is riveted in the centre and attached to the sterling silver ring band.
The back is natural copper patina, that has been protected with micro crystalline wax.