These fine silver geometric earrings are made from Precious Metal Clay – fantastic stuff, that is pure recycled silver blended into a clay binder.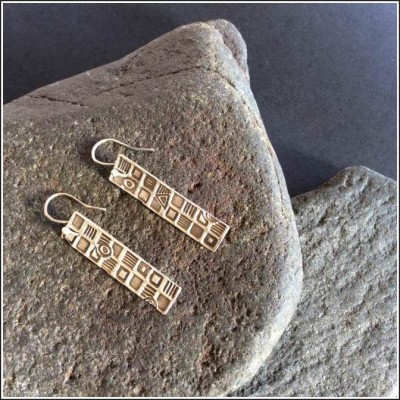 Rolled, shaped and textured, the piece is left to dry, then fired to burn off the clay binder. And we then have a solid piece of pure silver.
I have attached good quality sterling silver wires to the earrings, added patina to define the geometric pattern, then polished.
Because these are pure silver earrings, they won't tarnish like sterling silver will. So apart from a gentle clean in warm water, they will not need any polishing – in fact polishing will remove the patina. I have protected the pieces with micro-crystalline wax.